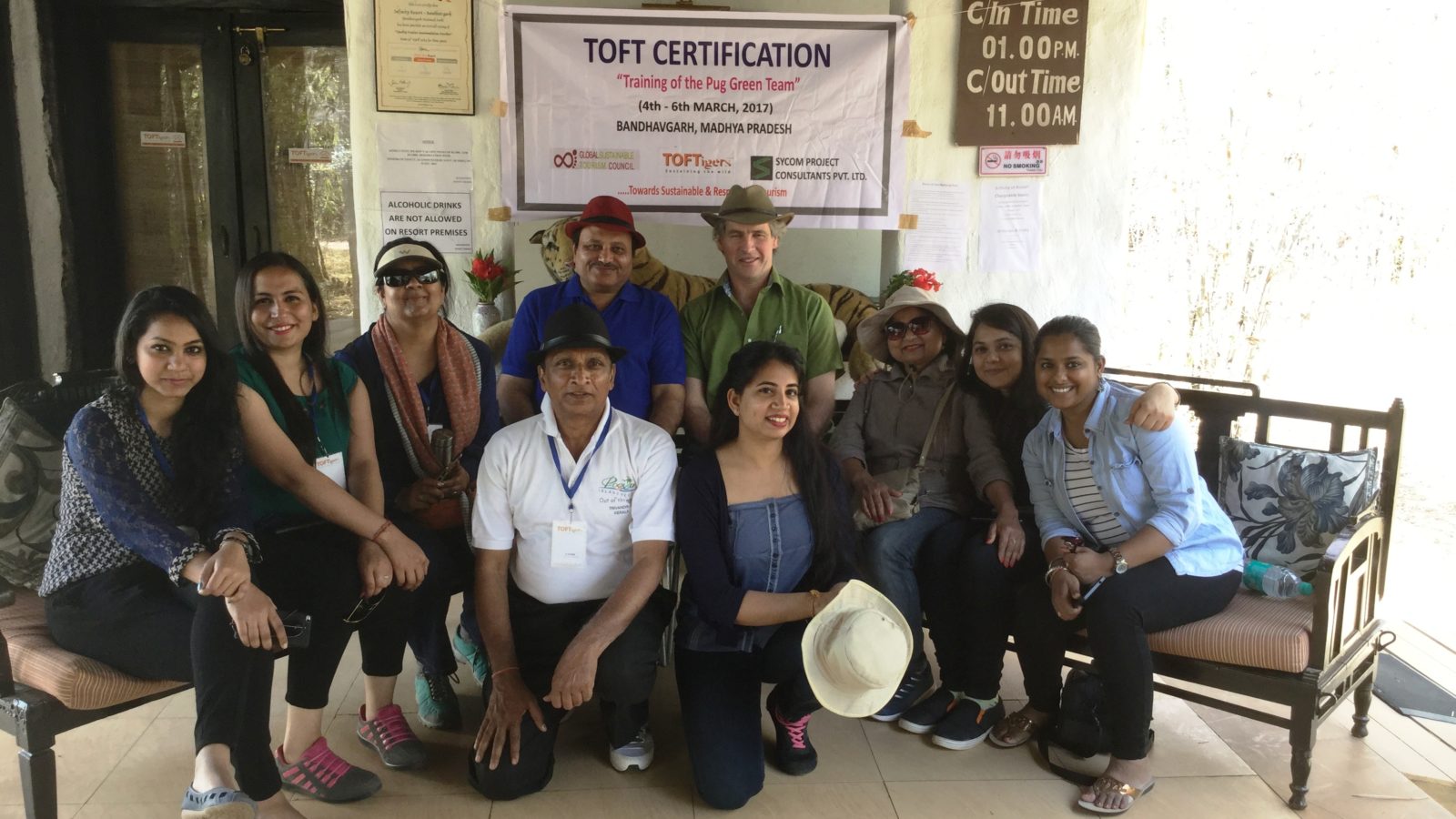 The Indian wildlife tourism sector has boomed over the last few years, with many positive benefits to local communities and the Tiger parks themselves.
However, as the sector expands at a rapid rate it also has m any downsides, with stiff competition, new rules, greater enforcement and carrying capacities issues to confront. It also means greater demands from your visitors, expanding expectations, and more accountability from industry bodies, the consumer and the media.
The sector is rapidly coming under greater scrutiny by the Indian Governments, the global and local media and advocacy from the NGO sector, as well as the global issues of Climate change, environmental degradation, and collapsing biodiversity. In India, the sector has even be accused of 'killing tigers', blocking corridors, offering poor local employment opportunities, poor planning and training and a lack of law abiding.
For full details related other links-
Online registration for PUG Certification
http://www.toftigers.org/PUG/PUGSignup.aspx
PUG Green Team
http://www.toftigers.org/Team/PugAuditTeam.aspx
PUG Certification Cost
http://www.toftigers.org/PUG/PUG%20Audit%20Costs
TOFTigers believes good quality, well conceived, well planned and responsibly derived tourism can save India's forests – and therefore its wildlife – but the industry needs to ensure this happens. The wildlife tourism sector needs to operate its businesses to the high standards of economical, environmental and social practices. International visitors now demand it and increasingly Indian visitors do too – and the Government will soon enforce it.
Joining TOFTigers and undertaking the PUG Certification will give you the edge in your business;
In enhanced marketing opportunities and networks through the TOFTigers website, events and TOFTigers Wildlife Tourism Award programme
Saving costs through better, more considered and considerate operating practices
Enriching your visitors' experiences, and helping satisfy their expectations
Helps lessen or mitigating your many business risks – including competition, regulation, consumer demands etc
Offering funding sources to develop cooperative projects that benefit conservation and community enterprise.
'PUG" is an acronym to Practices under Guidelines. It represents a system of green labeling, examining your operating practices, and thereby allowing International and National buyers and suppliers to make better purchasing decisions on which lodge or resort to choose to send their clients. PUG therefore focuses on enhancing your operations triple bottom line'; economic profitability, respect for the environment in and social responsibility. Now we have shifted to the GSTC accreditated Certification and also implemented GSTC accreditated Criteria in the PUG Certification procedure. This is golden opportunity for all who are interested in fresh audits/re-audits, to avail the international GSTC certification by signing up with ToFT for an Audit/re-audit.
TOFTigers's PUG certification is an endorsement of your efforts and something you can be justly proud of holding.
SYCOM, the independent audit agency of TOFTigers,  has a team of 10 experts who carry out the PUG-Certification of the Wildlife lodges all over India. The team has plans to enter the markets of the neighboring countries and also get into a broader Ecological Footprinting for the Hotels and Reports as its commitment to sustainable tourism.