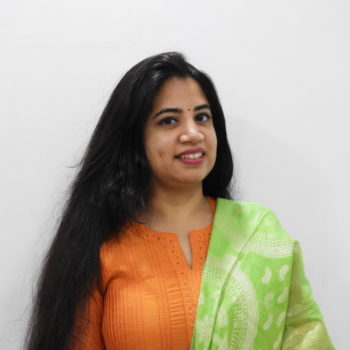 Manager- Sustainability and Certification
Phone Number
011-43658567
Website
http://www.sycomprojects.com
Email Address
Sakshi Bhargava is currently working as Manager- Sustainability and Certification. She has secured a Master degree in Environment Management and has more than 7 years of experience in project management, training and capacity building in the field of Environment and Sustainability. She is a key member of SYCOM Project's team and manages National and International projects on various sectors including Responsible Tourism, Circular Economy, SDGs, Environment and Social Considerations/ Monitoring, Accreditation, Life Cycle Assessment and Management etc. For her interest for wildlife, she is handling a project of ToFTigers PUG Eco-rating/ PUG Certification Programme in her organization.
During her tenure with Federation of Indian Chambers of Commerce and Industry (FICCI), her work focused on 'Research into adoption of life cycle approaches in Indian organizations (public/private) and development of best practice methodologies appropriate to Indian context through annual conference, capacity building, workshops, training programs, pilot projects and participation in international networks/initiatives and mainstreaming resource efficiency and circular economy principles in Indian businesses'. Prior to this, she was working with Quality Council of India and was providing technical support for Accreditation of EIA Consultant Organizations.
She has carried out Habitat Suitability Analysis for tigers in Nagzira Wildlife Sanctuary, Maharashtra with the help of geospatial technologies (remote sensing and GIS) as a part of her dissertation thesis.